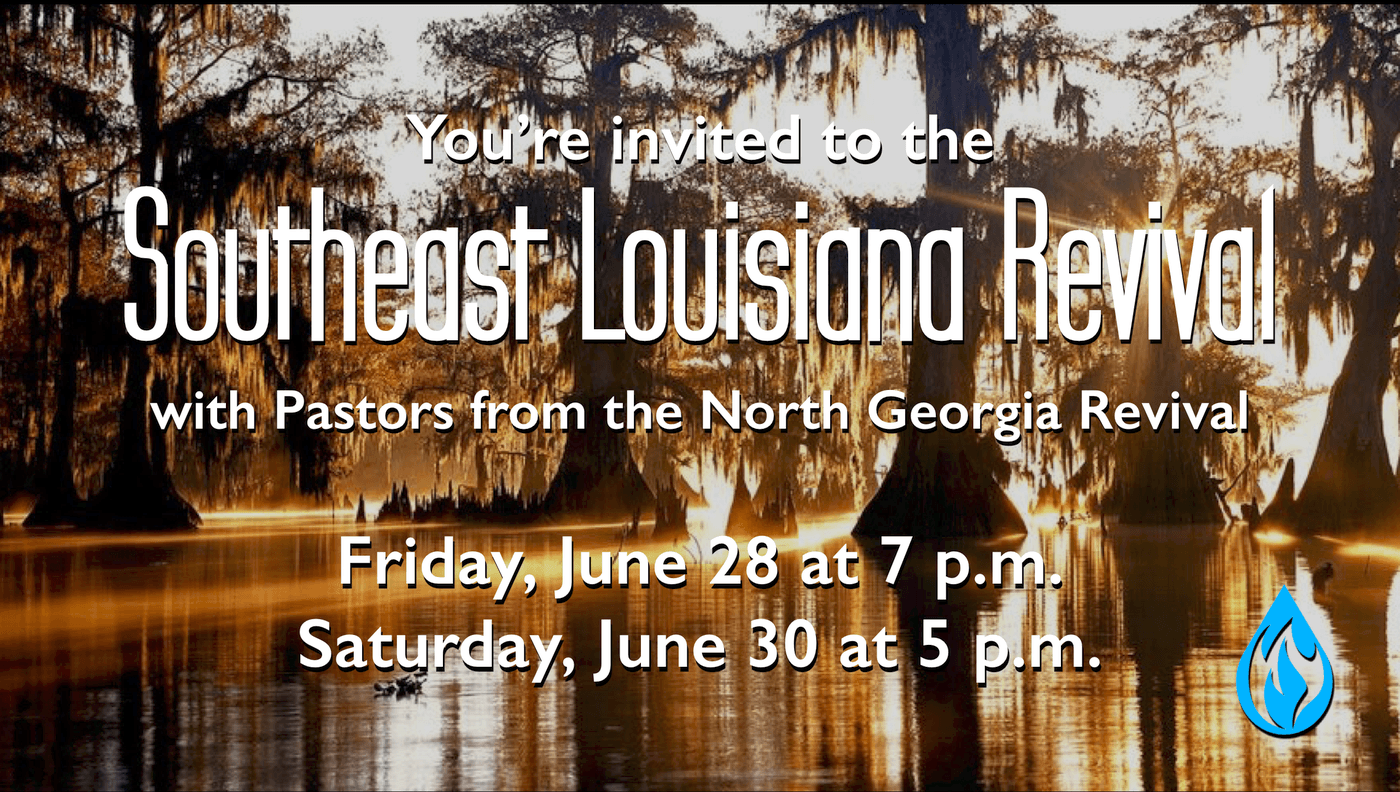 Southeast Louisiana Revival
Come experience Jesus like never before at the Southeast Louisiana Revival!
Information
Pastor Todd Smith of the North Georgia Revival will be preaching.
The North Georgia Revival has been going on for over a year, and people have been experiencing an overwhelming presence of God and are being baptized in water and fire.
There have been miraculous healing from cancer, spinal conditions, depression, and more.
WHen is The revival?
Come ready to see God move Friday, August 9 at 7:00 p.m. right hear at St James Community Church, and on August 12 and 13 at House on The Rock in Amite.
LOCATION & DIRECTIONS
The Revival will be held at St James Community Church in Paulina, LA. Click here for directions.
The Church is across the street from Mathernes, known by locals as Longview.

What can I expect?
God has been moving in tremendous ways at the North Georgia Revival. We anticipate the same sweet presence of Jesus. In the baptismal, people have been experiencing baptism with both Water and Fire, and lives are being transformed.
Do I need to bring a change of clothes?
If you plan to be baptized, bringing a change of clothes(don't forget undergarments!) and a towel is a good idea. However, we will have clothes and towels available to be baptized in for spontaneous baptisms.
WHo is involved in this?
The Southeast Louisiana Revival is being put on by five local churches, including Cornerstone Church of Amite, Church on the Rock, Praise Church, and several other churches.
Let us know you're coming
Go to our Facebook page to let us know you plan to attend. It's gonna be Good!